Funerals - Planning in Advance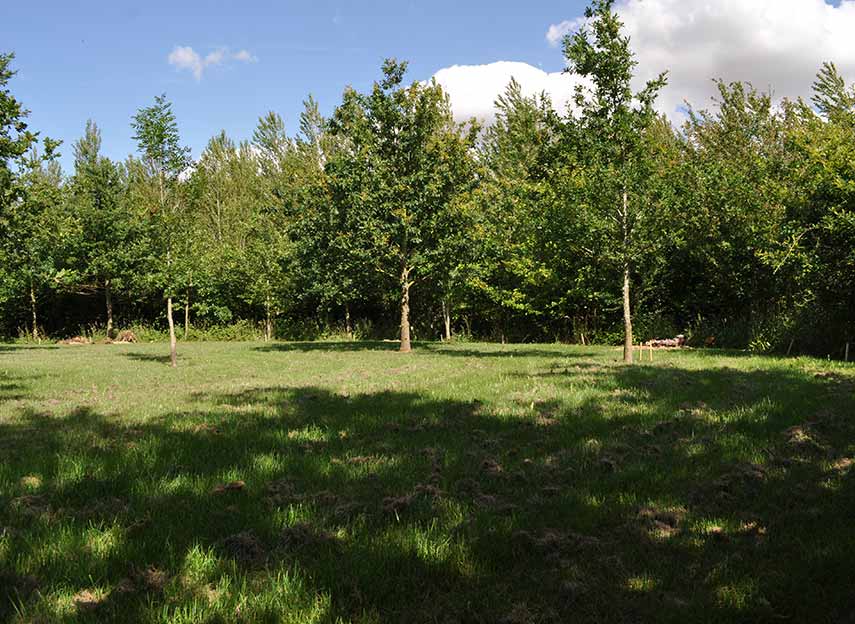 Deciding in advance where you would like to rest is beneficial both to yourself, from the peace of mind it affords you, and your executors who have one less thing to worry about whilst already mourning and suffering the effects of grief. Speak to us, visit the Woodland and experience the serene and tranquil nature of the Woodland before choosing and booking your spot.
---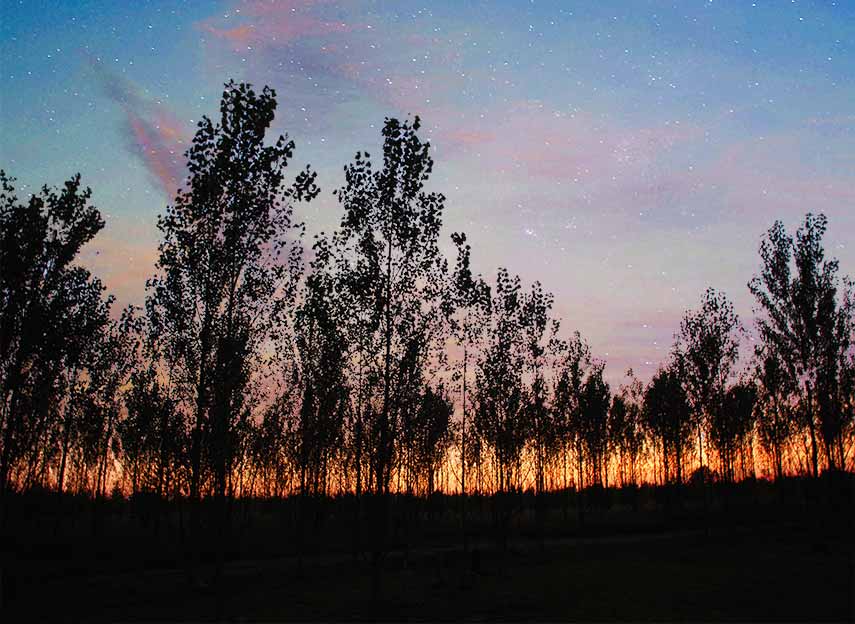 The Woodland is divided up into a number of individual and unique glades, all supporting native species of fauna and wildlife. They each have their own personality and it doesn't take much imagination to picture what the area will be like as it matures. Information about each Glade can be found online here:-
Keysoe's Woodland Glades
We do not bury in double depth graves for environmental reasons. However if you wish to be buried next to somebody else we will be pleased to arrange reservation of an adjacent grave.
---
Graves are marked simply with a wooden plaque laid on the ground, and for those who wish, a tree near the grave can be dedicated as a living memorial to the loved one who lies nearby. As the burial takes place a discreet record is kept of the location of the grave and each year an accurate survey is maintained, ensuring the resting place of a loved one is never lost.
When it comes to costs, there are a number of options to consider. You will find a dedicated section covering all aspects here:
Funeral Planning - Costs
.
How will your funeral be paid for? Will there be enough money in your estate to ensure you get the funeral you want? These are just a few of the questions that maybe going through your mind especially as Television and advertising literature is alive with a multitude of companies which warn of the extreme costs of funerals. However, remember that you do not need a Funeral Director or hearse and you can arrange a burial at our woodland for just over £1,000 - and that is all you would have to pay. So, you do not need to worry about expensive funerals - remember that when considering funeral plans.
For some though, Funeral Plans may offer the peace of mind they are looking for and are an easy way to arrange your funeral whilst protecting your loved ones from increasing costs and any uncertainty they might have in fulfilling your final wishes. With flexible payment options - lump sum or regular payments - budgeting is tailored to your own personal circumstances.
These plans are not covered by current financial regulations so we could offer them ourselves, however, as a Woodland Burial Trust, we do not feel comfortable advising on the best solutions and we encourage you to make a number of enquiries before committing to a long term savings plan of this nature.