Autumnal Wild Bulb Planting 2022
We were joined this morning at the woodland by 30 volunteers from St Andrews Church, Bedford helping plant over 1,000 native wildflower bulbs.
The woodland is looking magnificent today and we can't wait to come back in the Spring to see the bulbs in flower.
Wild garlic, wild daffodil and tulip, were just a few of the many varieties planted
Temporary Road Closure - B660
Temporary road closures for B660, Sunderland Hill, Ravensden, Kimbolton Road, Wilden, Shrubbery Lane Wilden.
Reason: Replacement of 8" water main.
Dates: These temporary road closure are anticipated to be in operation 24 hours a day from 19th April 2022 to 19th August 2022
Contact/Applicant: For further information please contact Anglian Water, Tel: 08457 145 145
Signed Alternative Routes for Vehicles:
Diversion 1 Kimbolton Road, Thurleigh Road, Cross End, Robins Folly
Diversion 2 Oldways Road, New Close, Church End, Ravensden Road, High Street,
The reverse route applies
Note 1: Please also click on the link https://one.network/?tm=126931506 showing the closure extent and alternative routes.
Note 2: Access will not be maintained for Emergency vehicles
Note 3: A copy of the Notice providing full details can be viewed online here:- Kimbolton Rd Closure 2022.pdf
Covid 19 - Operations and Guidance - Coronavirus Update
CNN News Article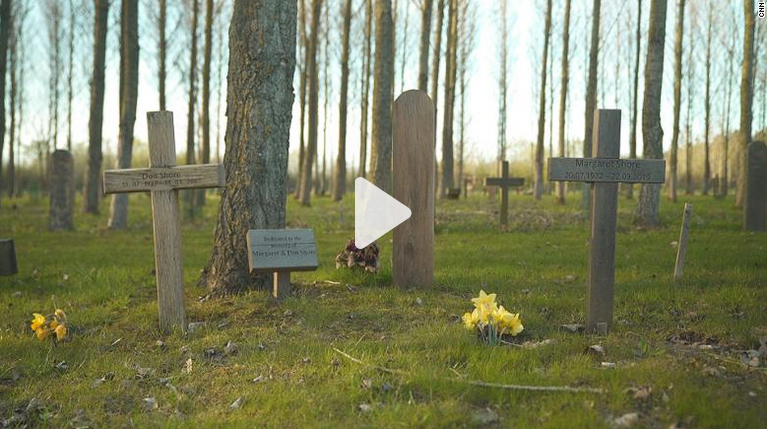 The St Albans Woodland Burial Ground was heavily featured in a great article published by CNN recently. Woodland Burials offer an eco-friendly death
Kew Millenium Seedbank - Ash Dieback Update
We are informed that less susceptible Ash strains have been identified. It is early days and research is being undertaken with a view to propagating them and re-establishing the Tree across the UK. In the meantime we are hopeful that we can help with the reintroduction of resistant Elm trees and further investigations in that respect are ongoing.
More to Death magazine
There are not many publications that deal head on with the alternatives available to the deceased, grief and so many other aspects of death, but it's something the Natural Death Centre has not shied away from. Their magazine offers comfort and reassurance for so many. We would certainly suggest you take a look at it. You can view the latest and past editions on this site - here
"More to Death - Magazine"
(for convenience) - or on their site, whichever you prefer.
Open Day 2017
Very much an informal affair, this years event will be held at the Woodland as usual, on Saturday 9th September 2017 between 2pm and 4pm. The Trustees will be on hand to escort people around with Tea & Cake served in the Marquee. There will also be an opportunity to see some eco-coffin examples and chat with Funeral Directors if you wish. For further details please see our dedicated page here:-
Woodland Brial Ground Open Day
.
Grave Identification - GPS recording
Linda continues to spend a considerable amount of time GPS tagging all graves and their occupants. With many wooden markers currently in use it may seem a little unnecessary, but with the passage of time, these eco-memorials will deteriorate and breakdown, returning to the earth as intended. It may well be a few years yet, but there will come a time when a digital record will be essential - which in turn will need to be updated to reflect movement of the Earth's continents. We hope to have all the records online eventually - together with traditional maps!
People's Award 2017
The St Albans Woodland Burial Ground was awarded runner up in the "National Death Centre's People's Award" for the South East of England. Thank you to all those people who completed feedback forms and the glowing comments received!
Work starts on new glades
The winter has seen much groundwork and we hope to have a further 7 glades prepared by the end of 2017. These may not be available for use until Spring 2018. Sadly our forty young Ash Trees have succumbed to Ash Dieback disease and had to be removed. We are replacing them with strong, robust, native alternatives. Enquiries are being made to see if resistant Ash strains have been found.
The Woodland Lodge
A number of designs are being considered and we appreciate all the positive feedback. Please keep it coming!
Displaying 1 to 7 (of 7 posts)